We are Manufacturer, Supplier, Exporter of Wood Finish Plant By Sublimation Process (Wood Grain Transfer by Sublimation process) Wood Finish for Aluminium extrusions, Wood Finish On Sheets/ Steel Doors.
We have developed this product which is also known as Wood Grain Transfer by Sublimation process and is very popular for Aluminium Profiles and Sheets/Doors for architectural coating.
How Does this Process Work?
The object (Profile, Sheet/Door or accessories) will go under following Process:
It is coated with base coat Powder usually Polyurethane Powder in a Powder coating plant having proper Pre-treatment, Powder Application System and Curing Oven.
Profiles are wrapped with Wood Grain effect film which is high temperature withstanding and has desired heat transfer design ink.  For wrapping the film we provide semiautomatic bagging machine with ultrasonic welding machine. Alternatively bag can be formed by using two sided adhesive tape of good quality.
After bagging individual profile it is put on vacuum trolley having number of vacuum heads. The profile with film fixed with suction head tightly and vacuum is applied to it. Once trolley is full of vacuumed profiles it is conveyed by conveyor in Baking Oven. Baking oven temperature is 180-2000C and trolley is to be kept in oven for 8-10 minutes.
After baking time is over the oven doors will open and trolley will be retrieved back to the original position. At this stage to separate out the film compressed air is blown in profile bag.
The film gets separated from profile and is to be manually peeled off.
For sheets and doors there is separate trolley called as "Membrane Trolley". At a time two Sheets or Doors can be placed in the trolley fixture and after placing film on sheet it is processed under vacuum as per above process for profiles.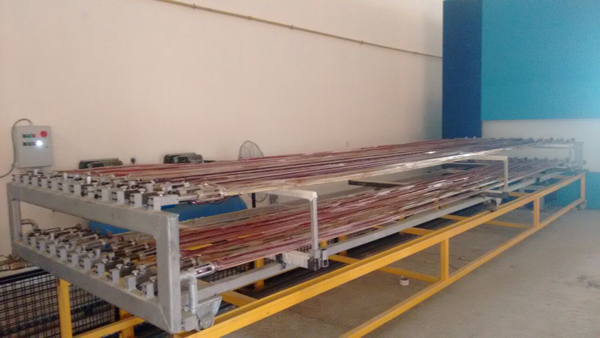 Wood Finish for Aluminium extrussions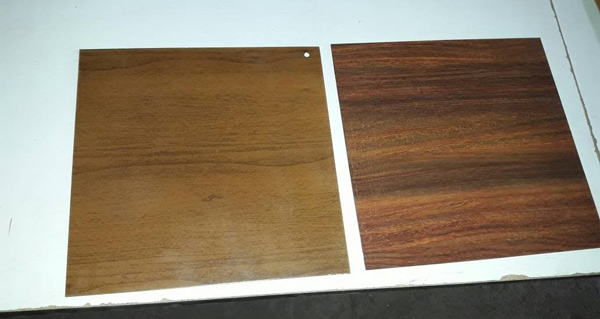 Wood Finish On Sheet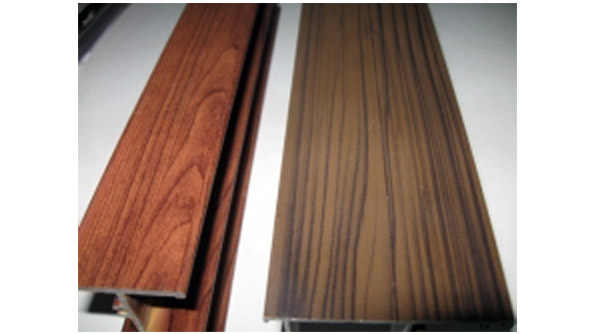 Wood Finish On Aluminium Profiles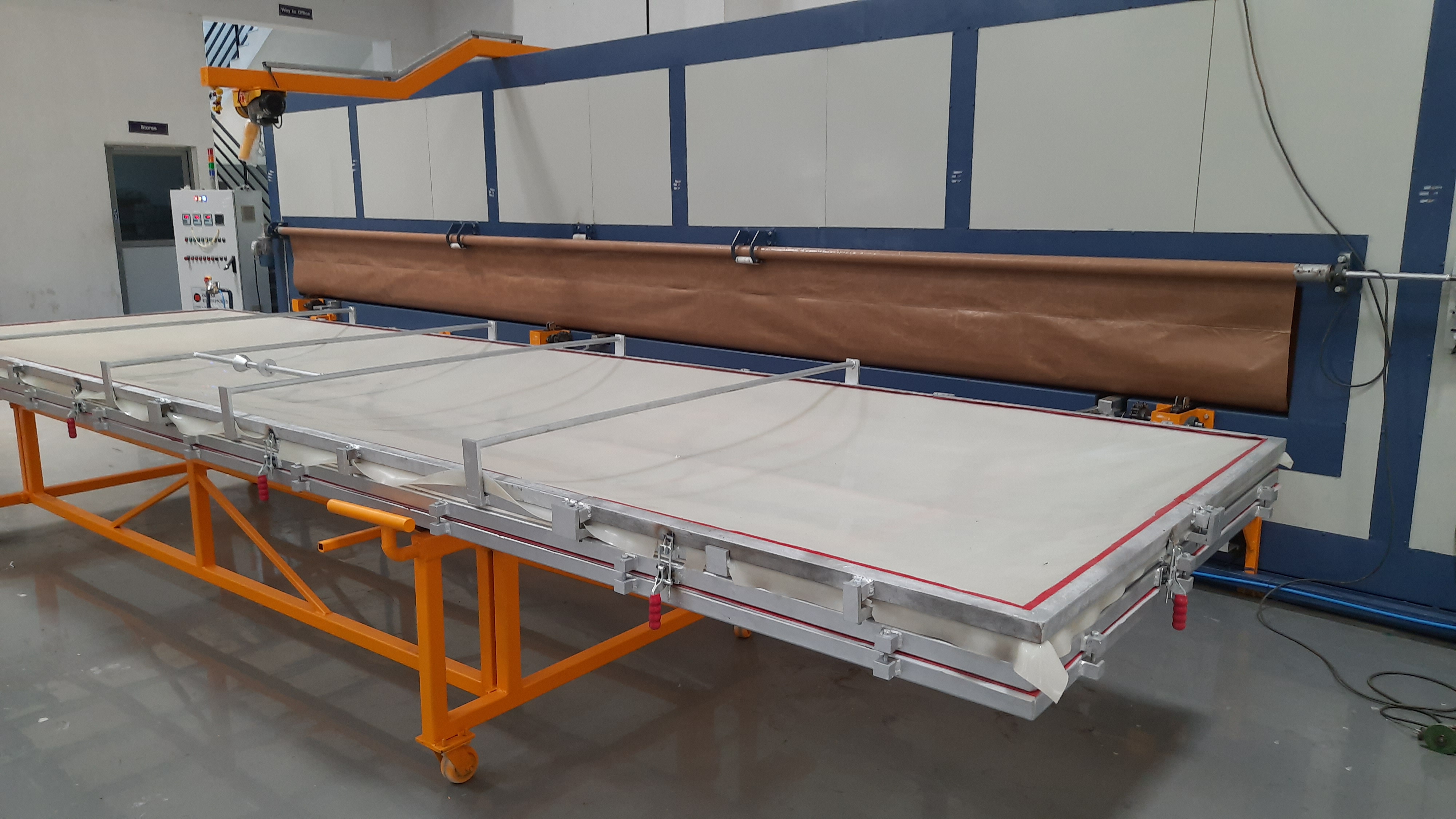 Membrane fixture with trolley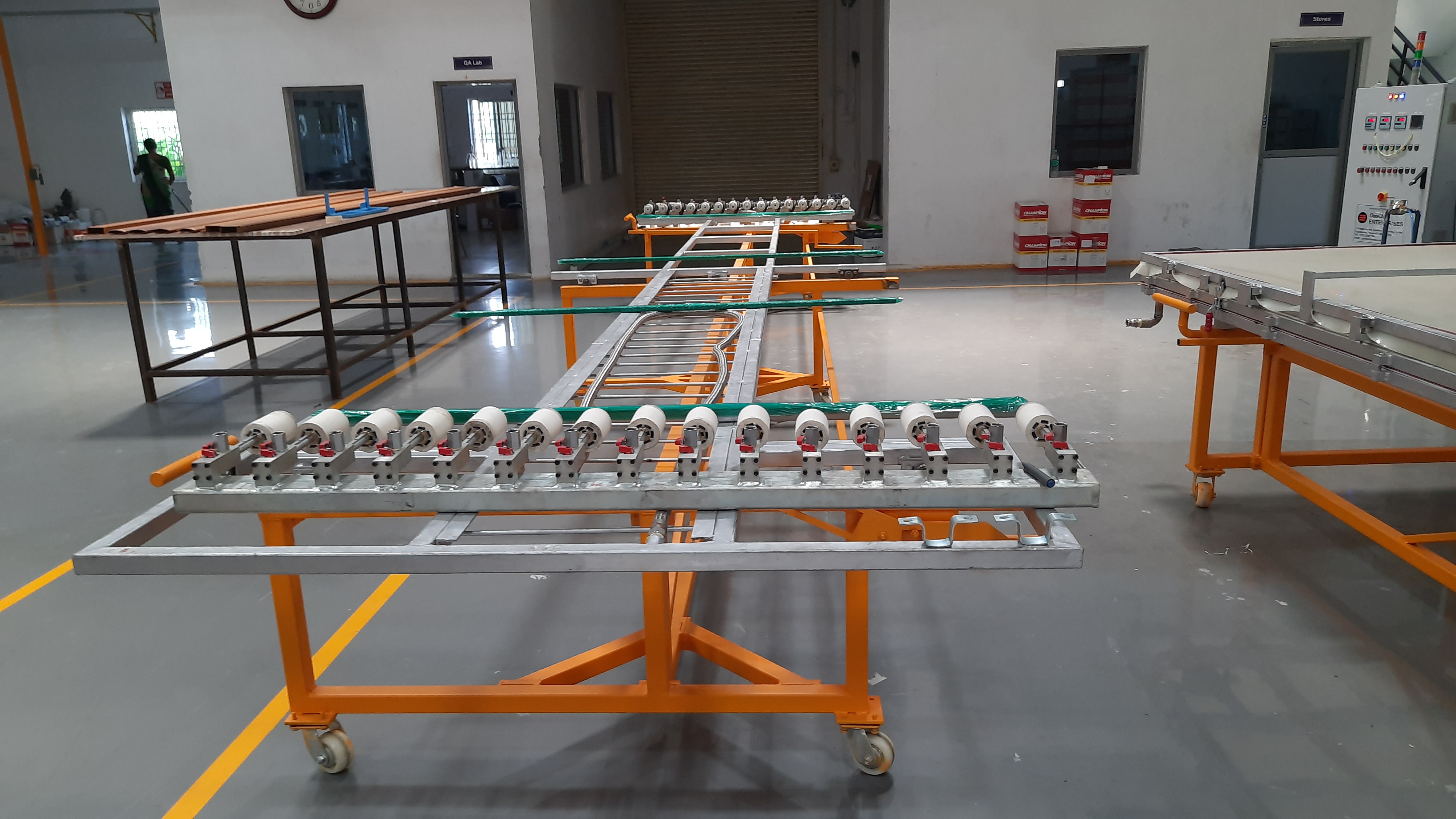 profile fixture with vaccum heads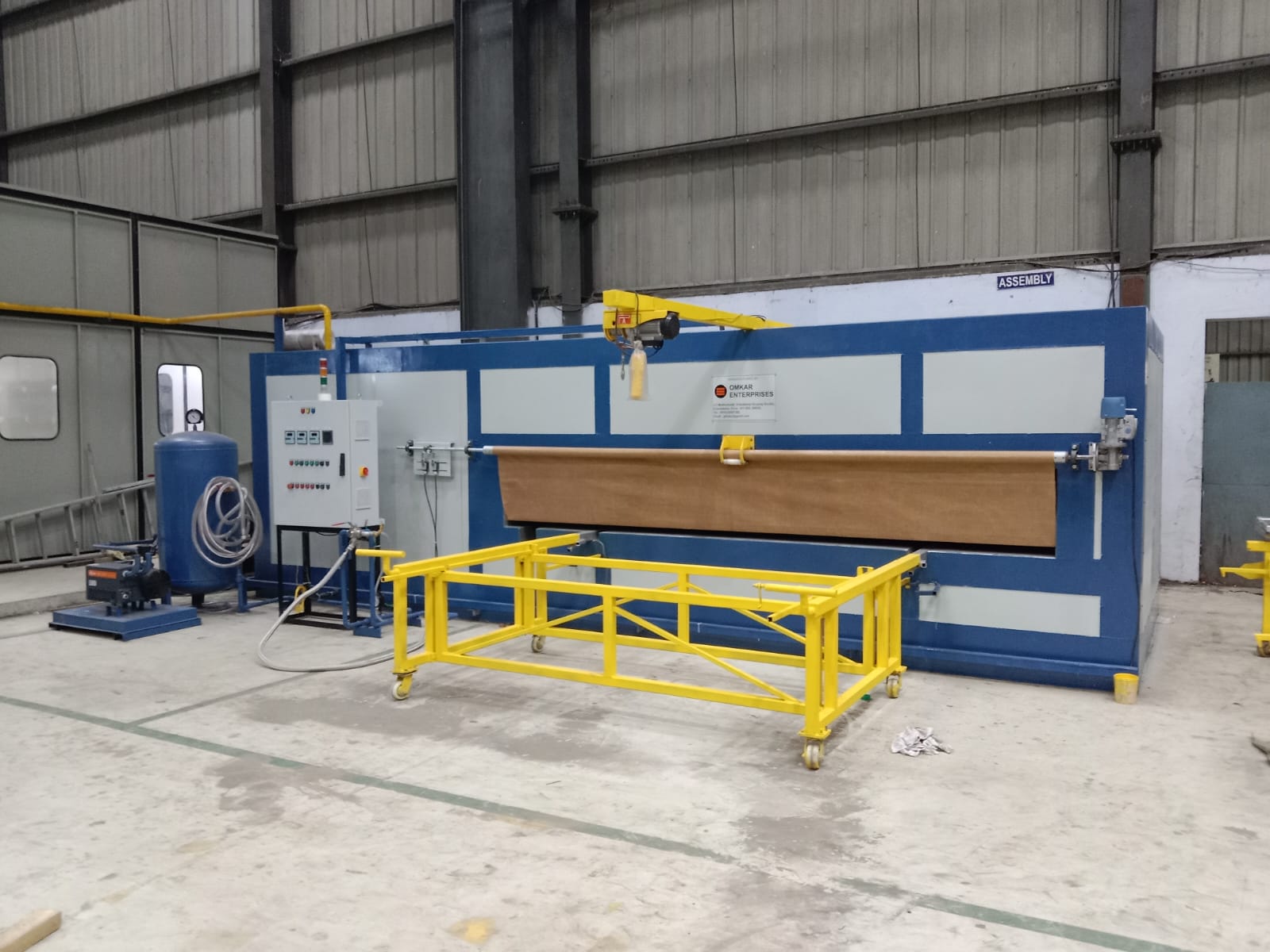 Wood finish machine for single door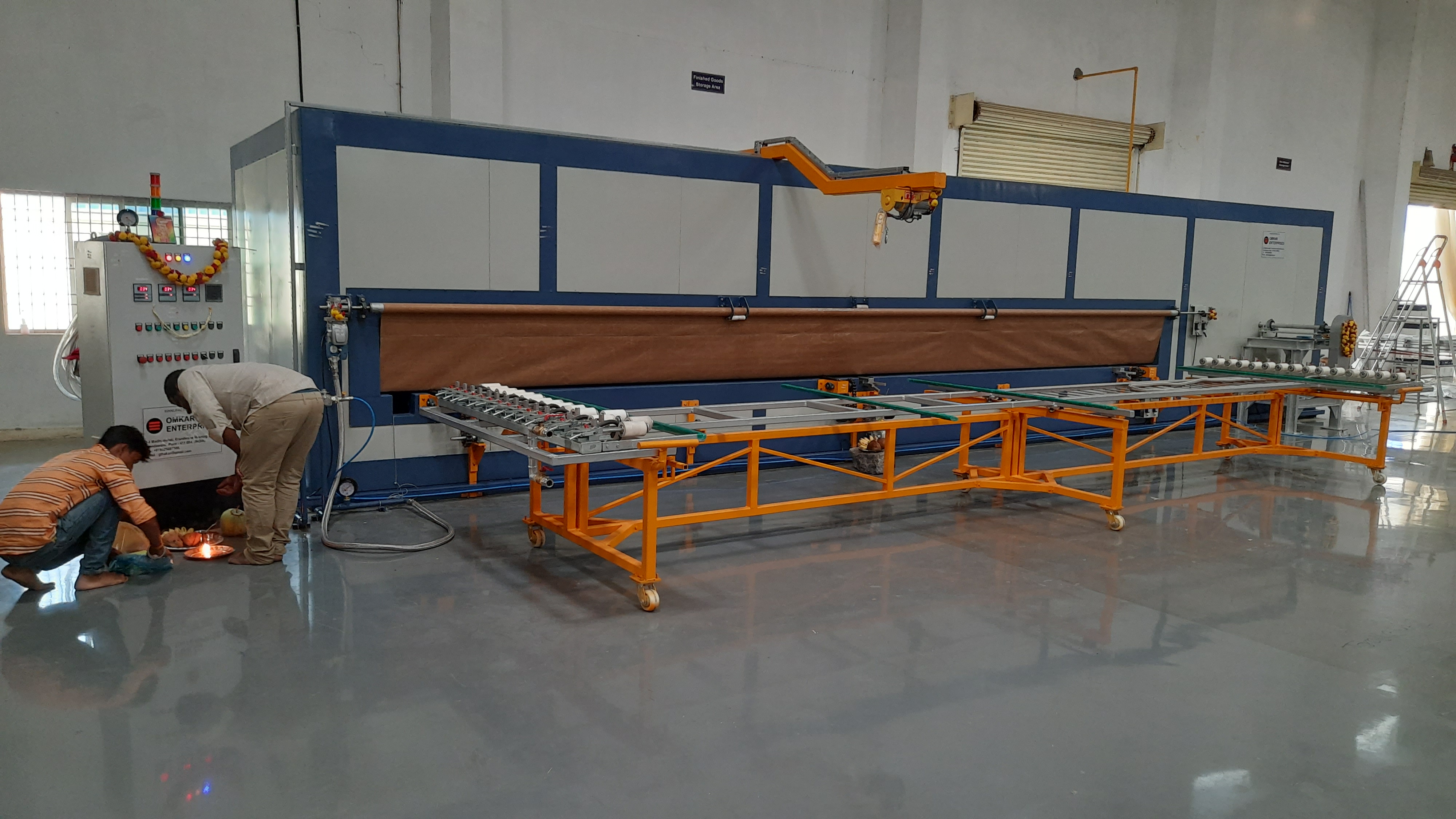 Wood finish sublimation machine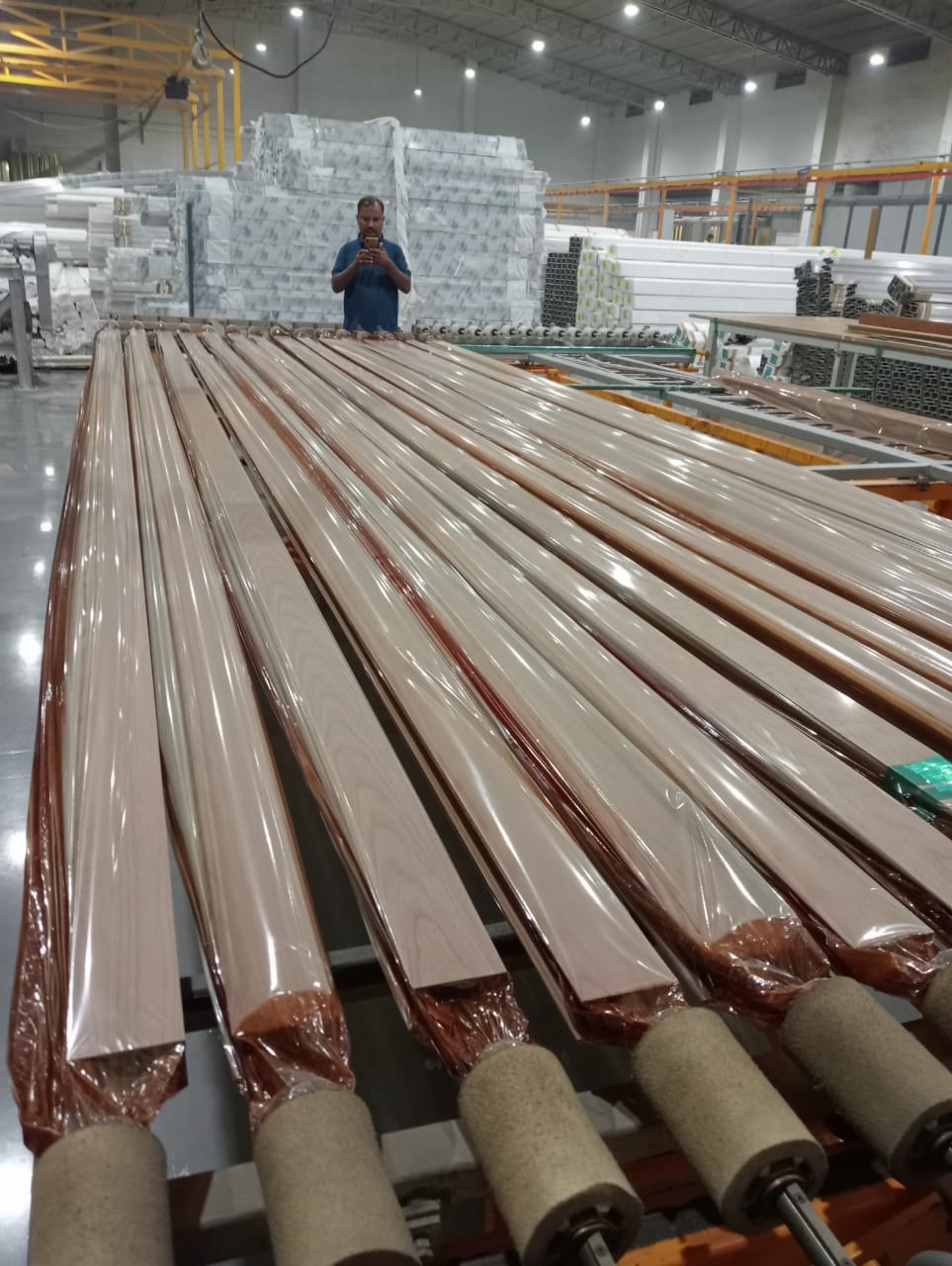 Wood finished aluminium profiles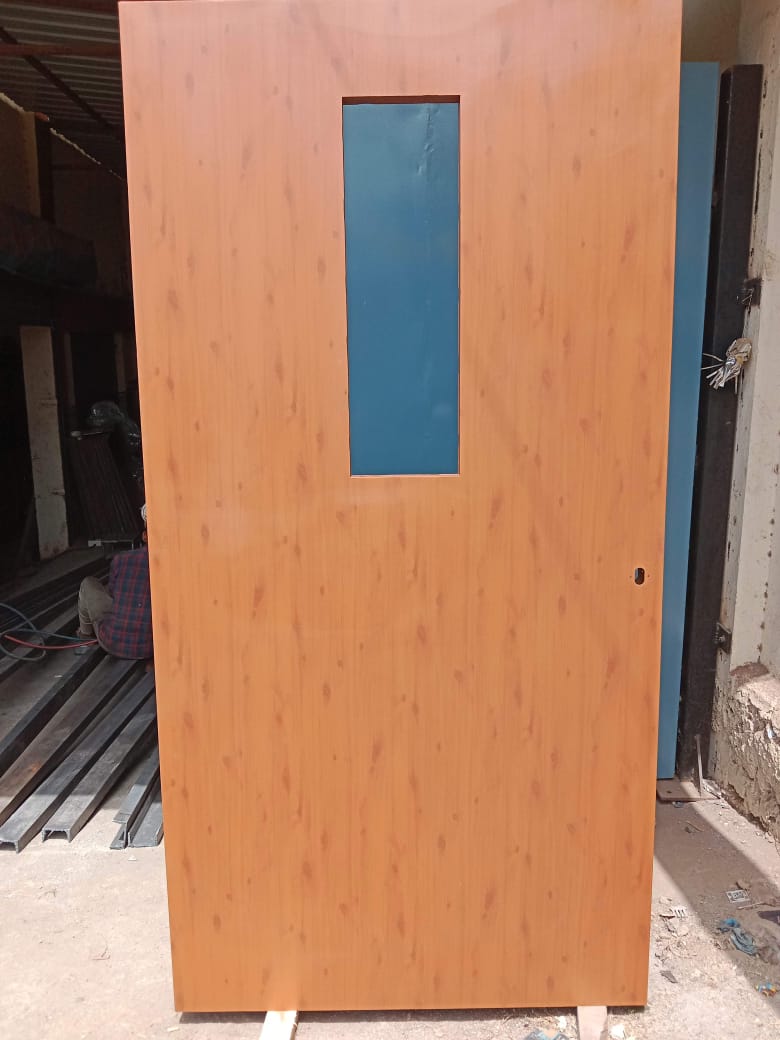 Wooden finish steel door