Powder Coating Plants – Batch Type Powder Coating Plants
---
We are Manufacturer, Supplier, Exporter of Batch Type Powder Coating Plants, Paint Plants, Powder Coating Systems and our setup is situated in Pune, Maharashtra, India.
Batch Type Powder or Paint Plant is economical and is recommended for low volume production. Normally job caoters opt for it as investment is low and the size of the product that is to be coated is uncertain.
The plant includes a Spray Booth, Manual Guns and Handling System like Trolley or Manual Conveyor. Oven is having doors for entry and exit and it is box type. Powder Booth is provided with multi cyclone recovery system which is known as best recovery system all over the world. Paint booth can be dry type or wet type, and there is no recovery.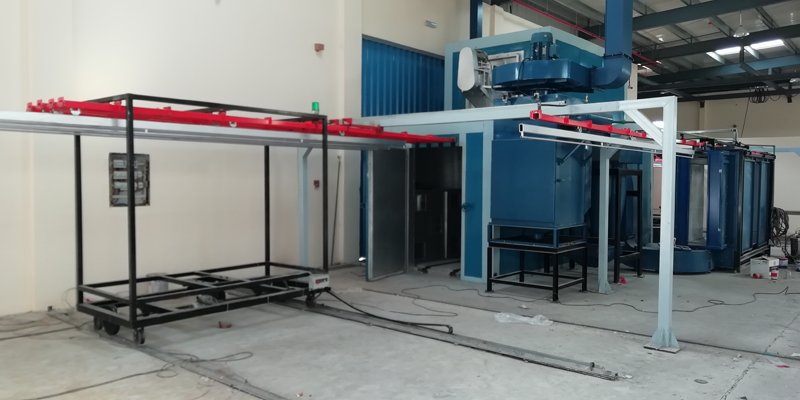 Powder Coating Plant Batch Type